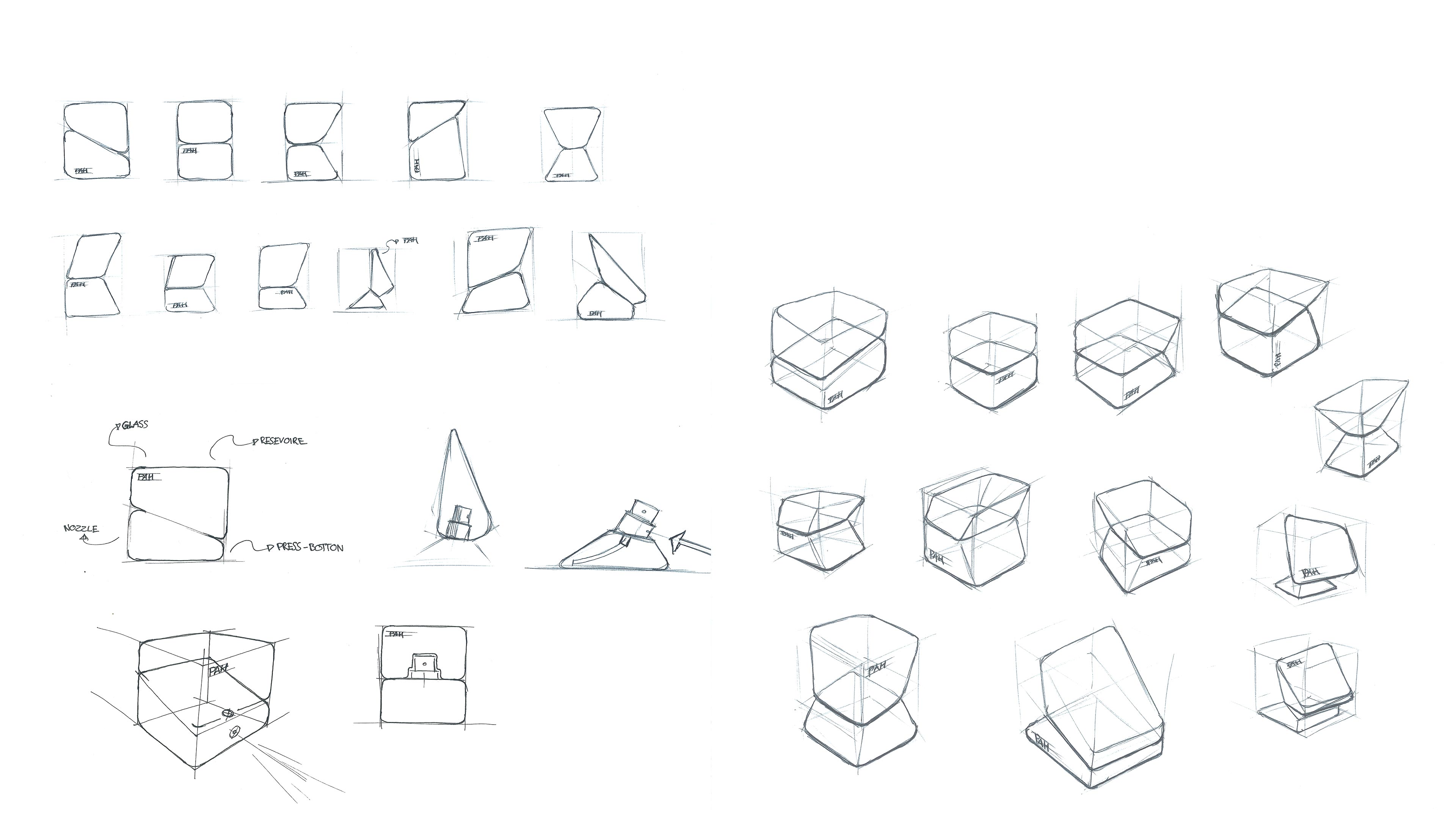 Bottle exploration (RAW CHEM)
Laboratory
Bottle exploration sketches for the RAW CHEM series. The RAW CHEM series is inspired by the raw materials used for making a fragrance. Looking for a bottle design that is more reminiscent of laboratory glasswork, rather then conventional fine fragrance bottle designs. The general design reflects the idea of practicality, where the description of the content (name and brand) has a primary role.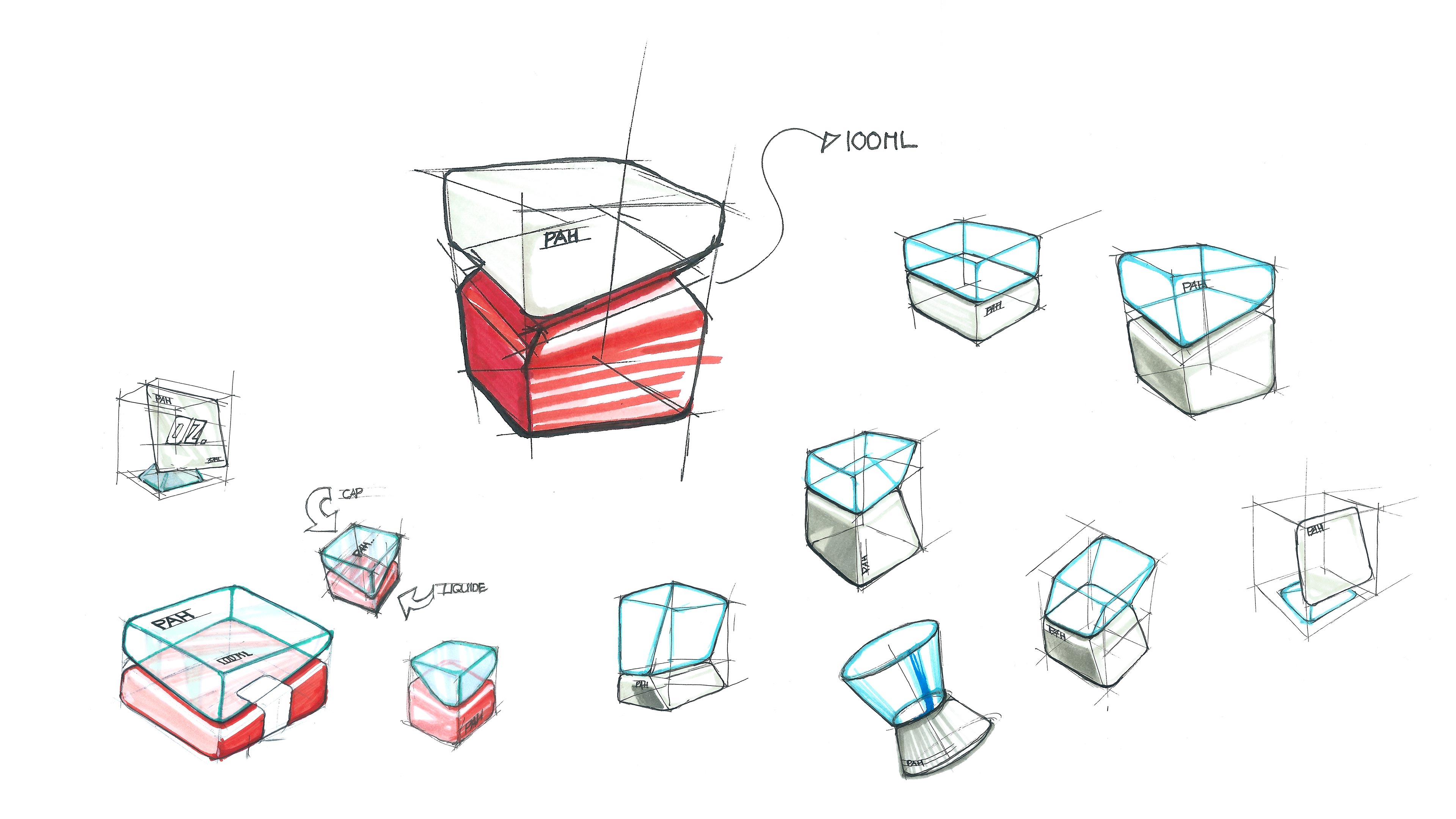 Glass and Polycarbonate
An exploration of materials for the RAW CHEM series. Combining two materials commonly found in laboratory equipment; delicate glass and high-grade plastics.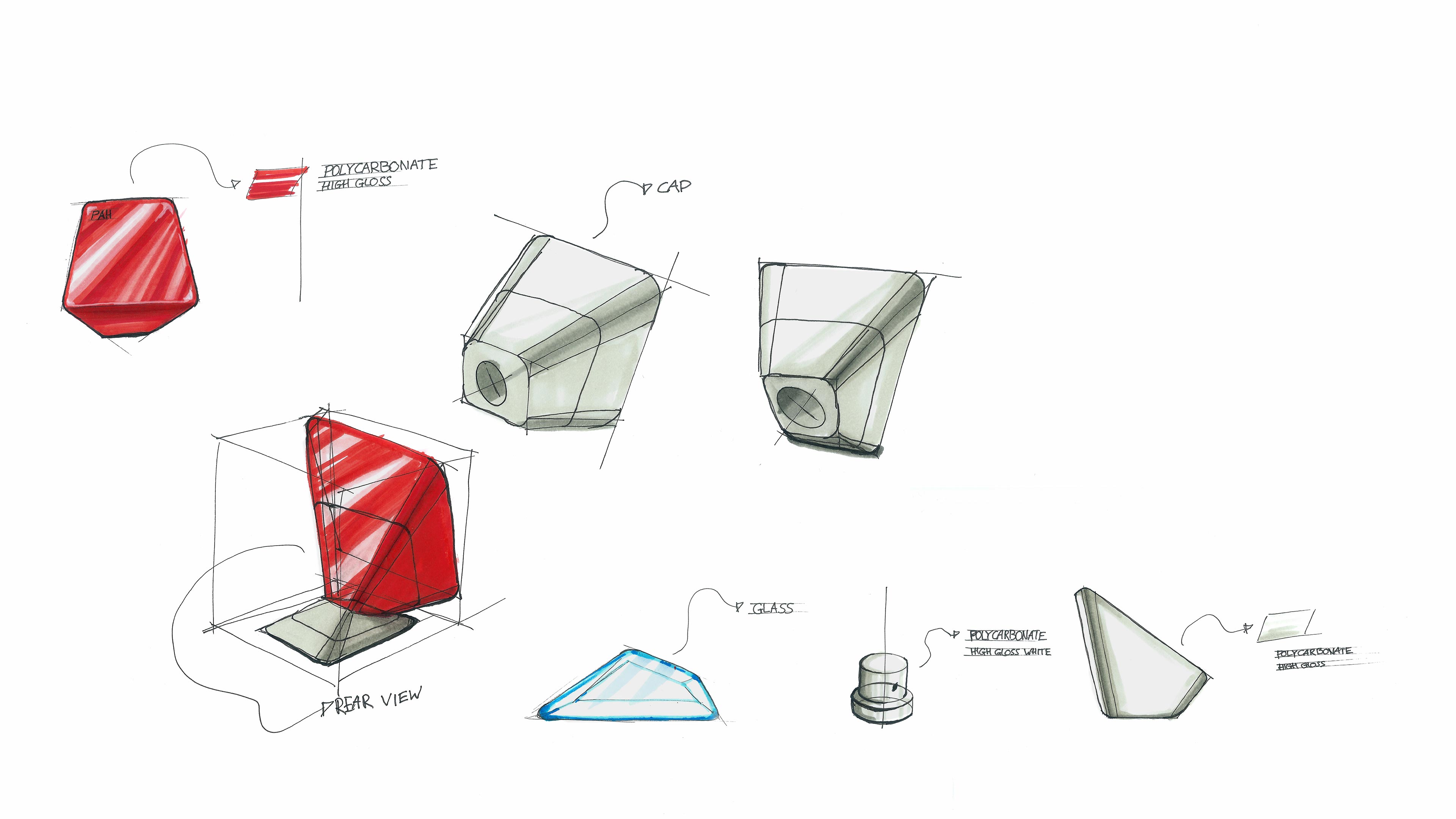 Well labeled
Final design of the bottle for the RAW CHEM series. This design is all about communicating the information about the content, rather then showing the content itself.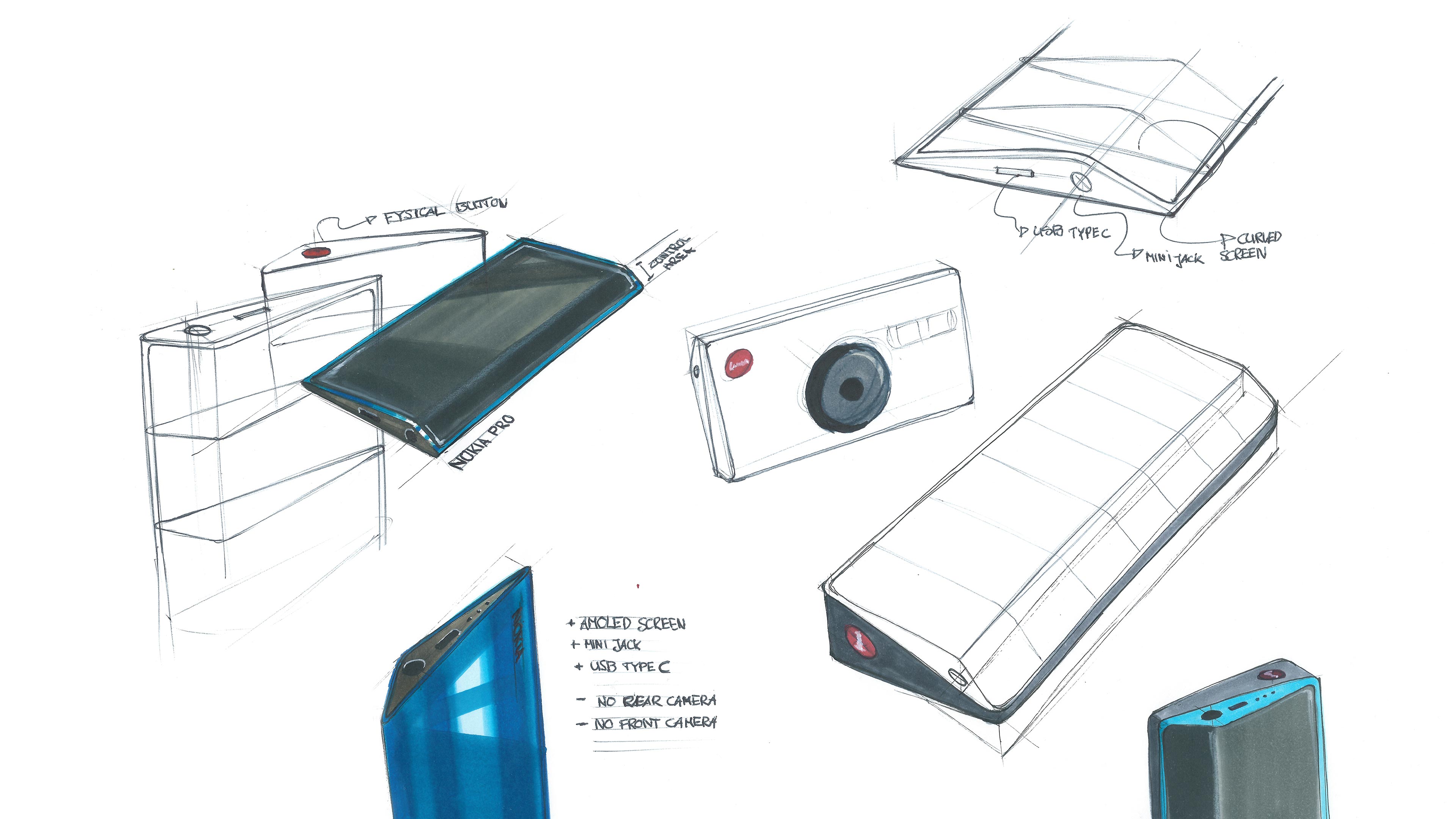 Designed for content creation on a semi professional level.
This product focuses on a great screen with a unique control system, a capable processor and great connectivity. Therefore this smartphone has no rear camera or front facing camera. Because, why own a camera that just isn't good enough.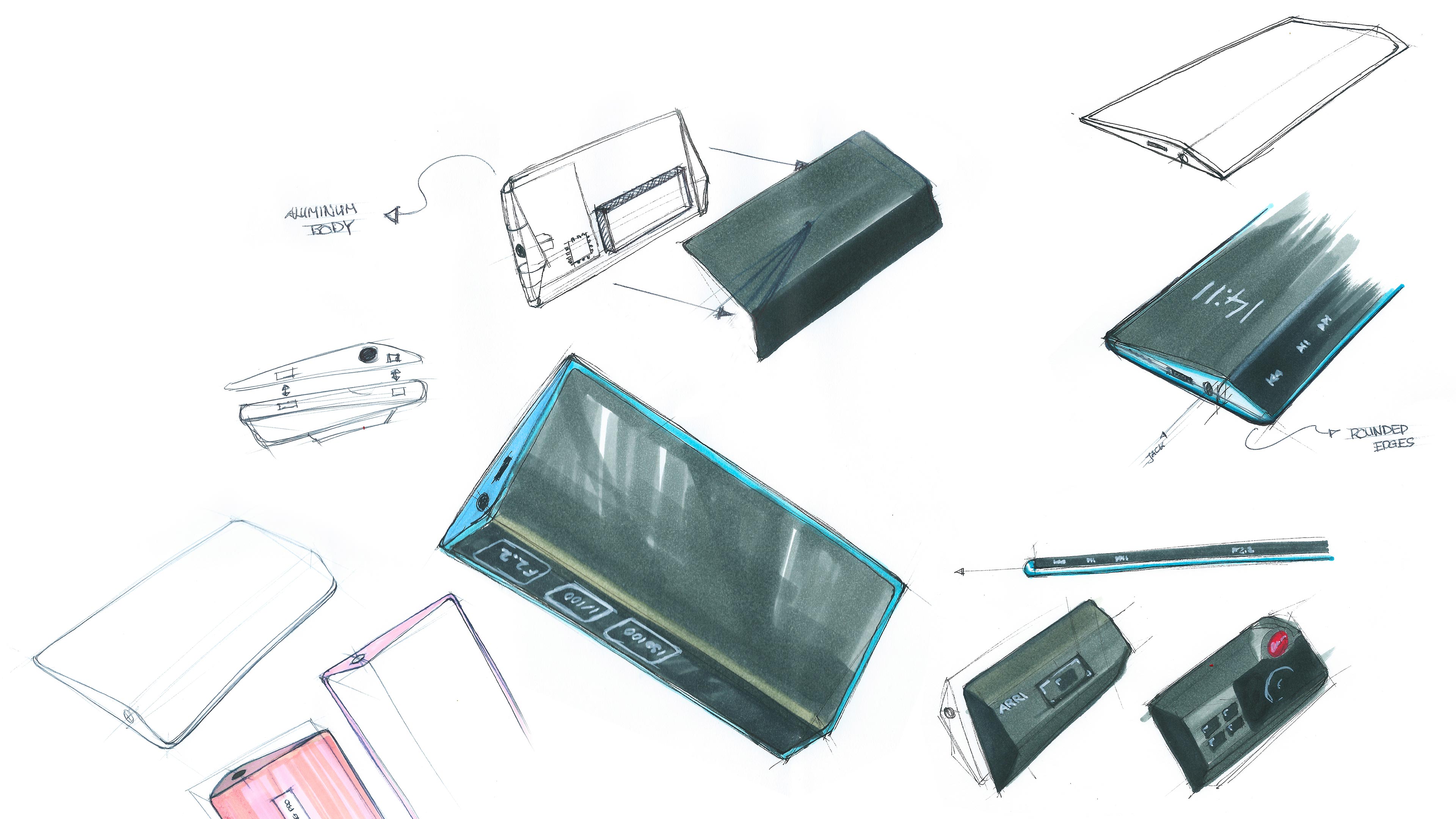 Now you can choose!
Do you need a great photo camera?
Buy the Leica camera module.
Do you need a cinematic film camera?
Buy the ARRI camera module.
Do you need more battery life to review you content?
Buy the battery pack module.
Do you need more storage for your content?
Buy the storage module.